Dean McDermott
Funkymonk
Feb 19, 06:49 PM
Yes you can use it as a pillow. You can also make love to it.
---
Dean McDermott#39;s love tattoos
Rower_CPU
Oct 20, 03:23 PM
So much for my "two weeks" hypothesis. The spam hounds ran rampant this weekend. ;)
---
Dean McDermott at AZURE at
MilesNigel
Mar 16, 11:30 PM
Thanks for the input! I'd never heard of HomePlug, interesting.

For my present situation, t sounds like basically the whole setup is pretty low grade; I've got a slow external hard drive & wifi is just plain slow to begin with. I might end up getting an additional hard drive for my desktop and using the "sharing" option as suggested. Trying not to spend much money =)

Thanks again! I'll let you know what I come up with.
---
Dean McDermott
phantomsd
Mar 11, 11:56 AM
Not bad... but could be worse by 4pm. Keep us updated!
---
more...
Tori Spelling and Dean McDermott
Tried to send you a pm, but your box is full.

Put me in line, if not first in line pending pics. I would like a machine of these specs. Consider me a serious buyer if there is no serious damage.
---
Dean McDermott - FameCrawler
macbook123
Feb 20, 09:53 AM
I posted this question in an older thread but realized that the topic was somewhat different.

Here is my problem.

I am in the process of migrating my iPhoto pictures over to Aperture. Because I have close to 100k pictures and short clips, I can not import my entire 500 GB library at once because I don't have enough hard drive space to support both iPhoto and Aperture libraries at the same time. I also thought it might make sense to not have one gigantic library. Also I would like to have my old photos separated by years, and I don't know if Aperture would do this if I imported the entire iPhoto library (which does only separate them by events) at once. So it appears to me that the only import method that would work (please correct me if this is wrong) would be to open the "Masters" directory of iPhoto in the Finder, and drag and drop each year's directory into the "Projects/Library" panel in Aperture. Note that I do not want any editing information preserved from iPhoto, so using the Masters seems to be the most space efficient thing. So far so good but there appear to be at least two big snags. Firstly the yellow projects folders within each blue years folder in Aperture are not in chronological but in alphabetical order and I can't find out how to fix this. Secondly (and much more importantly) the dates on many old photos have been altered in an apparent random manner during the import into Aperture! Therefore they do appear in the wrong locations in my events library, according to the altered date. There are many too many photos that have been changed to undo this manually (I estimate it would take several weeks to do this).

But how and why could this have happened in the first place?

I also noticed that even when I change the dates of the Aperture masters to the true ones (by comparing to the masters in iPhoto), they still remain in the same wrong location in my Projects/Events library, according to the date originally (and falsely) assigned by Aperture.

There surely has to be a way to import photos into Aperture without ruining their date stamp?

Thanks in advance for your help!
---
more...
Dean McDermott wearing 7
Haven't tried it but i've heard of iswift (or was it iswifter?) is an app similar to skyfire and it lets you play flash through their proxy servers
---
husband Dean McDermott,
iPhoneCollector
Feb 26, 11:32 AM
thats something i would be really glad to see. it's really annoying to subscribe to a thread just to see if someone answered a question
---
more...
of husband Dean McDermott.
The new Final Cut Pro X will take full advantage of all cores and as much RAM as you can throw at it.

Its fully optimized for OpenCL, Grand Central Dispatch, and is native 64-bit. Pair a 12-core with 64 GB of RAM and a wicked OpenCL-compatible graphics card and you'll have a monster FCP machine.
---
To see that sh*t up close read
works just fine on my german install
---
more...
Dean McDermott took some
iMJustAGuy
May 25, 07:58 PM
I'm not sure I understand you. The 13" MacBook Pro affected by this update is the latest model. I certainly would call it new.

I was referring to bootcamp itself, not the machine.
---
Remember when Dean McDermott
Wasn't this already known? My (somewhat) fuzzy memory seems to recall that Time Team were there for 6 summers and found this, along with a ceremonial route, evidence of many, many structures (wooden and stone) and lots and lots of human remains in the immediate area surrounding Stonehenge.
---
more...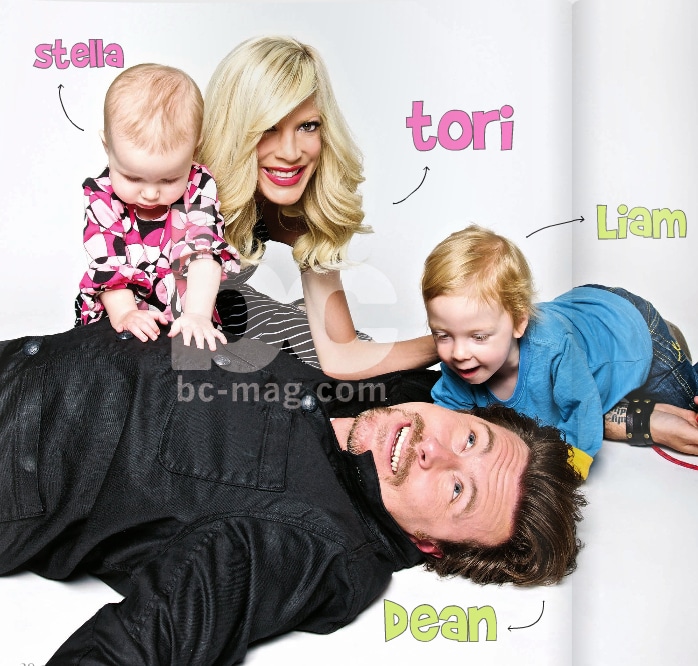 and husband Dean McDermott
lavrishevo
Apr 27, 08:40 PM
http://img861.imageshack.us/img861/475/muteonbutton.png

http://img684.imageshack.us/img684/5232/muteoffbutton.png
---
Now McDermott has a tattoo of
http://www.timeidol.com/wp-content/uploads/2010/05/Jack-Daniels-1.jpg
---
more...
Dean McDermott (Getty)
Macky-Mac
Apr 20, 07:06 PM
....And since I'm not moving in for months, should I wait until what, a week before moving in to pay them the security and rent?

You're four months away from wanting to actually move in??? I think you're looking to early.

I can't imagine any landlord holding an apartment that long without your paying for all the time you wont be living there
---
Dean McDermott
I'm more than likely going to go. I want my t-shirt! My friend is gonna go too but i dont think he'll be getting leopard..
---
more...
Dean McDermott#39;s love
Dreadnought
Nov 18, 04:24 AM
I don't like this folding client!:mad:
---
and Dean McDermott,
Drupal here. There is indeed a learning curve, but it's flexible and well maintained.
---
Tori or Dean McDermott but
That's the full acronym....

If you want to know you must first buy the official Demigod mug.;) :D
---
I'm happy with Safari's performance, but I will try those browsers as soon as I have upgraded the machine. Thanks :)
---
sidgriffey
Mar 16, 12:11 PM
I have a 2007 Macbook Pro Core 2 Duo 2.4GHz with a 40GB SSD that I boot snow leopard and apps from and a 160GB HDD that is in an optibay and stores my data/ holds my home folder (i.e., my superdrive is in an external enclosure).

If I want to install Lion, what is the best way for me to do this without losing my snow leopard setup? I have some 25GB left on the SSD last time I checked. Should I partition it? If I have a Mac Mini with snow leopard and all my stuff should I just install Lion clean over snow leopard on my MBP or is Lion too buggy?

Thanks.
---
yeah that's way over my head. not really sure what to tell you. i kinda tried to do it earlier this fall, with no luck either
---
simsaladimbamba
Apr 21, 07:59 PM
Inactive memory

This information in memory is not actively being used, but was recently used.

For example, if you've been using Mail and then quit it, the RAM that Mail was using is marked as Inactive memory. This Inactive memory is available for use by another application, just like Free memory. However, if you open Mail before its Inactive memory is used by a different application, Mail will open quicker because its Inactive memory is converted to Active memory, instead of loading Mail from the slower hard disk.

from Mac OS X: Reading system memory usage in Activity Monitor (http://support.apple.com/kb/ht1342)

In other words: Your Mac is fine.
---
My questions are... Could I still use the G5 as some kind of server for the rest of the macs in the house, what would I need to install and what benefits would I get from doing this?

Sorry it's such a broad question, but I think it'd be a shame to stop using the G5 as I still feel it's a great machine.

It all depends on what kind of service(s) you want the server to provide.
---